PRESIDENT'S MESSAGE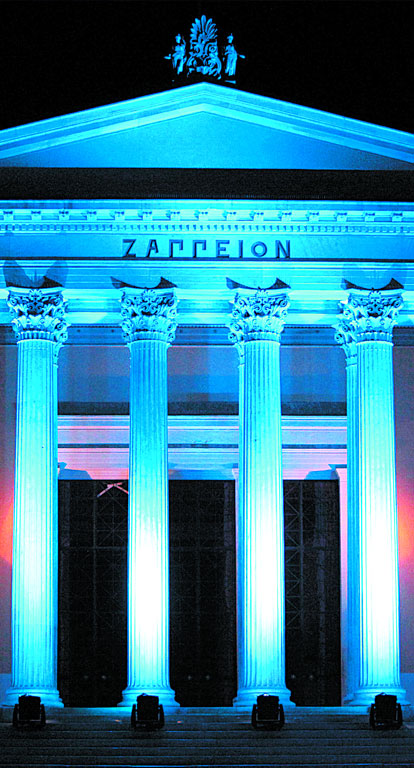 Dear visitors of the Zappeion Megaron web site,
In difficult economic and social circumstances, people who have imagined a better tomorrow for their place and understood how this would be possible, are for us all a beacon of thinking and targeting. One of these inspirational visionaries was Evangelos Zappas, who, among other things, created the Zappeion Palace, the building associated with the revival of the Olympic Games and the cultural flourishing of the place for more than 130 years. In this animating, beautiful space, in the heart of the capital, in natural continuity and in the vicinity of the Ardittus hill and the Kallimarmaro Stadium, symbolically placed next to the most important archaeological sites not only of Greece but also of the whole world, another great, Danish architect Theophilos Hansen created the Zappeion Megaron, a magnificent building of a neoclassical style, with exceptional possibilities of hosting events of a world-wide scale. In this rich site, the arts and sciences were promoted, important political and historical events were announced, and prestigious events were held that strengthened the country's economy and strengthened its culture. Here we invite you to build your own story, create your own events, leave your own footprint. In the area of ​​Zappeion Megaro, with the capacity to accommodate up to 1,500 participants, the perfect technological facilities perfectly complement the building's benefits, completing the triptych of the success of each event: Location, Space, Services. We invite you to take a tour of the Megaron, discover its countless possibilities and meet the people who stand next to you to shape your dream event together. Here, in the area of ​​Zappeion Megaron.
Vagena Chryssanthi
Chairman of the Olympic Committee and Bequests.
VIRTUAL TOUR
With new Virtual Tour cloud application, you can walk around the different spaces in Zappeion Megaron, just like being there!